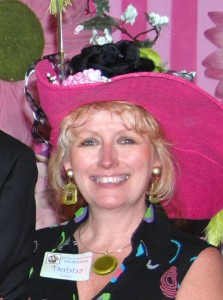 Donna Emley is Principal and Creative Director of Emley Design Group (EDG). She holds degrees in Advertising and Design from the American Academy of Art in Chicago, IL. Before founding EDG in 1989, she held positions in the greater Chicagoland area working as a graphic designer, art director and advertising manager.  She is a past member of the American Center for Design and actively participates in continuing education opportunities through the Institute of Design and AIGA.  As part of an ongoing practice with new and existing clients, she facilitates sessions on strategic design, identity and branding, positioning and messaging, cultivating creativity and new product development, social media, and small business and women-owned business.
Donna is active in the community and has served on numerous boards; lending her expertise to many nonprofits as a consultant, board member, and committee member. She is a 1999 graduate of Fort Wayne Leadership Fort Wayne and assisted with leadership development sessions for the Building CommUnities program as an alumni facilitator, and numerous not-for-profit organizations.  She is a past council and board member of the American Cancer Society, and has served on the Fort Wayne and state of Indiana Relay for Life committees. She has also conducted "So Glad You Asked" awareness and brand development training for board members and local volunteers for the Indiana and Michigan division.
Donna was a stakeholder and community facilitator for Invent Tomorrow, a community-wide collaborative effort for the city of Fort Wayne, Indiana to identify and build a common vision for greater Fort Wayne and served on its board from 2003-2006, and also as a member of the Creative Class Committee.  She was a member of the Fort Wayne Bicentennial Committee and Marketing Chair of the Fort Wayne Celebrate 2000 Marketing Committee.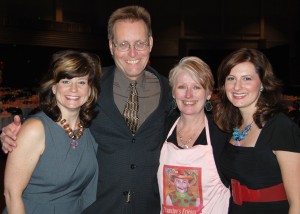 Donna was asked to be a part of the 2004-2005 Steering Committee for Francine's Friends, a group of dedicated women who brought the first mobile mammography unit to the Fort Wayne community in memory of Francine Shubert. Donna led the development of the identity and branding of the actual unit, as well as the marketing and communication pieces for the first-year capital campaign and subsequent public awareness campaign. She has been a speaker at the 2005, 2006 and 2007 fundraising and awareness breakfasts and a board member since 2005.
Donna is a 2003 national recipient of The Community Leadership Association's Distinguished Leadership Award and received the 1999 District 3 Volunteer of the Year from the American Cancer Society.  She was honored in October 2005 by Indiana University-Purdue University as an Honorary Lifetime Alumni Board Member.  Donna was a 2007 Athena Award nominee, which recognizes individuals who have demonstrated excellence, creativity and initiative in their businesses.  She was presented with an "Empowering Women" award in the field of design and drafting from ITT Technical Institute in May of 2007 and recognized by Early Childhood Alliance as a "Giving Heart" volunteer at the 2007 Northeast National Philanthropy Day Conference. Donna received the 2012 Tapestry Dedication Award at Indiana-Purdue Fort Wayne's "Tapestry: A Day for You".  Each year, Tapestry honors a "special woman as a role model whose positive activities have encompassed all aspects of her life: family, community, and profession".
Donna is a member of Trinity English Lutheran Church. She served on the 2003-2005 Stewardship Committee at Trinity English Lutheran Church; and also The Trinity English 2005-7 Steering Committee, where she helped to plan and guide a visioning and mission process that included facilitation of parish hall meetings with the congregation. She was a member of the Trinity English Church Council from 2007-2009, and served as chairman and vice president of the congregation for the 2009-2010 church calendar year. She also served as the Communications Director and Enhancement Leadership Team Director for the 2008-10 "Seeds of Faith" Capital Campaign.
Donna is a past member of the Fort Wayne Womens' Council (2005-2009) and participated in the United Way Mentoring Program for 2009-2010.
Donna currently serves on the Early Childhood Alliance Marketing Committee and Annual Tea Committee and as both a board member and event committee member (marketing chair) for Francine's Friends Mobile Mammography.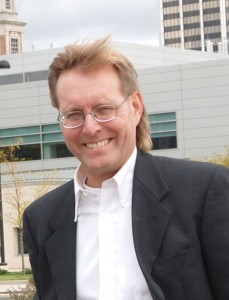 Dennis Emley is Principal and Marketing Director with EDG. He holds a Bachelor of Science degree from Indiana University, majoring in marketing and public and environmental affairs.  Prior to joining EDG in 1992, he was a Marketing Account Administrator with IBM in Chicago and Fort Wayne for ten years.  He worked in the National Accounts Division working with major accounts including Sears, Lincoln Financial Group, ITT, Magnavox, and Verizon. In 1986 Dennis won the prestigious IBM Means Service Award, awarded to IBMers who demonstrate exemplary service by going above and beyond expected duties in order to satisfy the customer.
Dennis has served on The Trinity English Lutheran Church Stewardship Committee and was a member of The Trinity English Steering Committee, assisting with parish hall meetings during the 2005 mission discernment process.  He also served on the "Seeds of Faith" capital campaign communications committee and currently serves on their overall communications committee. Dennis served on the Marketing Committee for the Kids Crossing Community Playground, which commemorated Fort Wayne's Bicentennial and was a member of the American Cancer Society Fort Wayne and state of Indiana Relay for Life committees.   He also served as a local and state legislative advocate for the American Cancer Society in Indiana, working to promote beneficial laws and policies that affect those touched by cancer.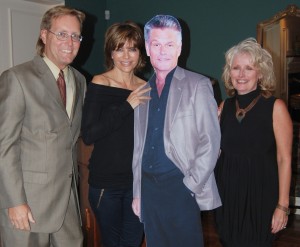 Dennis conceptualized, created and maintains www.SocialFortWayne.com, a website designed to highlight area nonprofits in a variety of ways. Foremost, the site is a place people from Fort Wayne and the surrounding area can learn about events and fundraisers hosted by local nonprofits. The site also announces upcoming events as well as event outcomes when available. EDG has been working with area nonprofits and for profit companies since 1989 and is extremely committed to helping all nonprofits share their stories and build better awareness of the existence of organizations and the wide range of services available to help improve arts & culture, human services, and education.  In 2003, EDG also designed, developed and established www.CreativeFortWayne.org — an online hub connecting members and activities of the area's "creative class" to each other. This site is still maintained today by EDG, helping to promote and improve Fort Wayne's creative economy by making connections.
In addition to serving on the Trinity English Marketing Committee, Dennis also serves on the Arts United Taste of the Arts Marketing Committee. EDG has been a Gold Sponsor of the event since its inception.
 Click here to signup for BlueHost.com website hosting service.